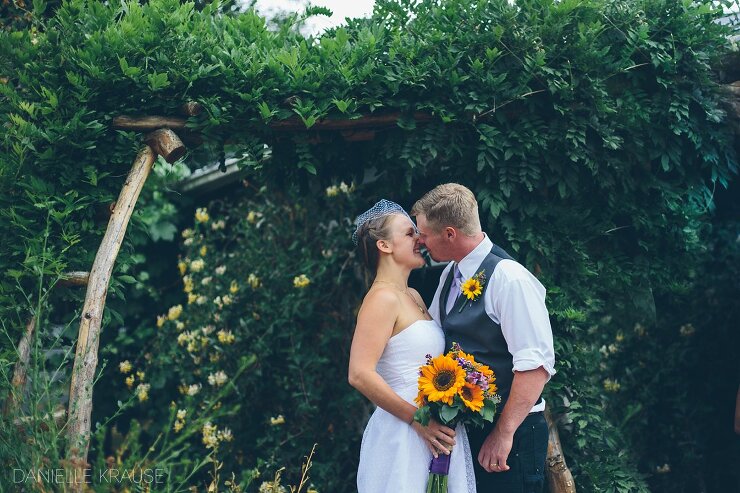 I first met Katie + Bradley on their wedding day. A few days prior I received an email from Katie.  Her photographer had a family emergency and wasn't able to attend the wedding.  They were referred to me by a client so I decided to do what I could to help them out. It was one week away and I had no plans. Perfect!
I absolutely LOVE their "how we met" story.  When I arrived to the property on the wedding day I was greeted by the owners Dennis + Jerree.  They filled me in on all the details and couldn't have been more excited to participate in their special day!
Katie + Bradley met at a garage sale.  They immediately noticed each other.  Katie spotted a treasure, Bradley helped negotiate and even offered to help her load it up in her car.  As a "thank you" she gave him her number and they've been inseparable ever since. Fast forward about 1 year. They went back to the same annual sale and asked the owners if they could get married on their property.  They totally remembered them from the year before and happily said YES!  What awesome people!
The weather in Portland had been very hot but fortunately lightened up for the day. There was about 50-60 close friends and family to celebrate. The property owners have a small u-pick raspberry farm and a really cute, man cave that we used as the backdrop for the ceremony. Following the ceremony the happy couple celebrated with friends in Estacada.
Perfect Day and I'm so happy I was able to be a part of it.