What to Wear for your Family Session?
If you are anything like me, you probably struggle when it comes to what to wear for family photoshoots. With the fall season of family portraits in full swing, I thought I'd give you some tips on planning and shopping for your 2015 family picture. I am going to use my brothers family as an example;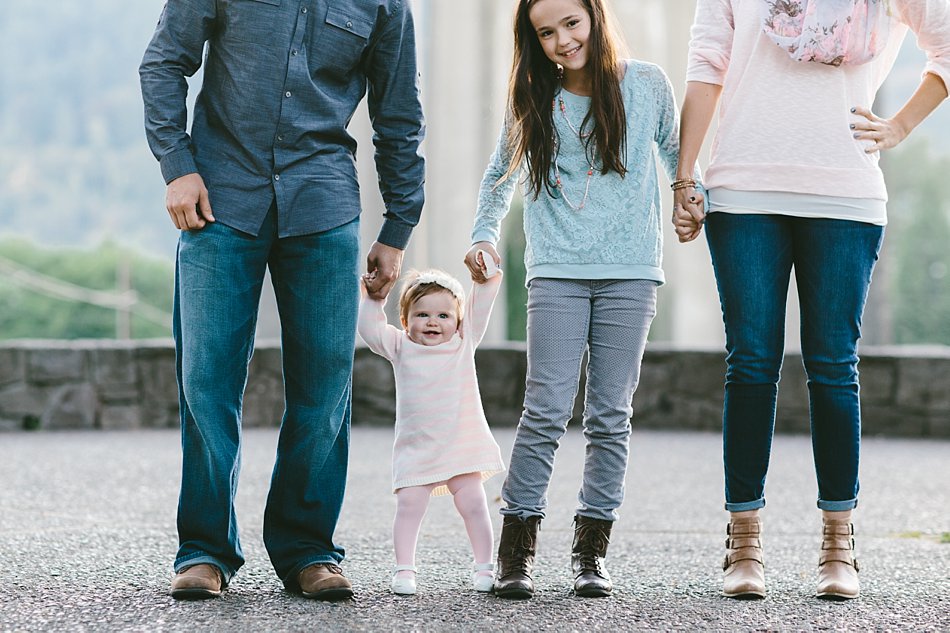 *  Pick three colors (one being a neutral)  and put together outfits with those colors only. 
More than three colors can seem a bit busy.  Above, we picked navy blue (dark wash blue jeans), gray, and pink. Neutrals include black, white, gray, khaki, etc.
*  Think coordinating, not matching. 
Again, unless you want your family picture to look straight out of 1990, try to not match outfits exactly.
*  Try and pick colors that complement the surrounding environment.  
Fore example, navy and white are perfect for a beach session.  If you're shooting in a pretty fall orchard, choose pops of red or green depending on which apple variety or something to match the beautiful fall leaves like mustard scarfs.  If you want to take this one step further (if you plan on displaying this picture in your home), try and choose colors that will compliment your home decor.  My home is decorated with a lot of neutrals; thus, I would never pick neon colors for our outfits.  Of course I'm exaggerating, but you get the point.
*  Use your brightest colors as accessories. 
You don't want the brightest colors detracting from the most important part of the picture:  the PEOPLE!  
*  It is ok to mix solids and simple patterns.  
I know a lot of photographers might argue with me on this one, but I like to think that SIMPLE patterns add interest and texture to a picture.  Cora's striped sweater dress matches perfectly with her big-sis's textured blue shirt.  If you stick to a color scheme, everything just naturally blends together.
So, that's it!  Hopefully, the above tips will help you do a little advance planning for what to wear for family photoshoots to create a beautiful family portrait you can be proud of.
{I must make a disclaimer: RULES CAN BE BROKEN.  I am preaching to myself here.  However, I will say that these guidelines generally work well to produce a a cohesive, vibrant family portrait; a modern take on the whole "white shirts and blue jeans", if you will.}